FMF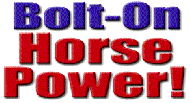 FMF pipes are the #1 choice of quad riders today with bolt-on performance kits that are guaranteed to give you the same explosive power used to win hundreds of races!

Kits available for 2 strokes and 4 strokes
Contact us for whats in the kits and the lowest prices
FMF 4-STROKE SILENCERS
POWER CORE IV-2 SPARK ARRESTOR: Increases flow via a larger square inner core (verses a round inner core) resulting in increases overall performance. A wing system in the core breaks up the the sound pattern lowing the decibel system without compromising power, made with a polished aluminum canister, nicke plated megaphone, and stainless steel end cap for strength and corrosion resistance. The rear stainless steel end steel spark arrestor screen is maintenance free and is designed for use with pump gas.
POWER CORE IV:
Offers a substantial bottom end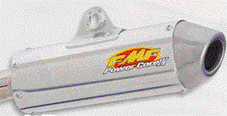 power increase without sacrificing top end power. Made with a polished aluminum canister, nickel plated megaphone, and stainless steel end cap for strength and corrosion resistance. The rear stainless steel spark arrestor screen is maintenance free. Utilize the stock headpipe.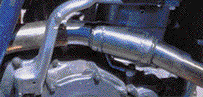 POWER BOMB HEAD PIPE:
Highly tuned four-stroke header system substantially increases performance and lowers noise levels. The visible Power Bomb module lets sound exit into its absorption outer core and lets pressure drain off. This allows the air to expand, cool, and reduce the back up of air at higher rpms, which equals: power gains everywhere in the performance range plus less sound.
FMF 4-STROKE EXHAUSTS
FMF MEGAMAX II 4-STROKE MUFFLER W/ SPARK ARRESTOR:
A full blown race exhaust system which incorporates a reverse cone megaphone and precision tuned aluminum canister for ultimate performance.
Improves torque all the way through the powerband. the oval shape increases the volume by 10%. The addition of the unique oval disc systemalso adds volume and improves flow for increased horsepower. U.S. Forestry Service approved.
FMF 2-STROKE EXHAUSTS
FMF Pipes are built to fit, perform and last FMF utilizes computer aided design and dyno-testing to produce a pipe with the perfect useable, tractable power FMF Pipes are available in a choice of designs to offer the right power spread for each riders intended use.FATTY MOTO PIPES: Improved horsepower throughout the engines rpm range.
SST PIPE:
New for 2000! Provides the biggest boost in throttle response, mid range power and overall RPM pull.

GNARLY PIPE:
New for 2000! Strongest pipe on the market, built to withstand Off-road abuse. Huge low to mid range power gains.
REV PIPE: Designed for more mid-top end power for riders who need maximum straight-away speed.
FMF SILENCERS & SPARK ARRESTORS

FMF POWER CORE II SILENCER:
New! Oval design offers greater internal volume to reduce exhaust without sacrificing power. Stainless steel cone end cap gives the "Factory" look with a sharp ball burnish finish.
FMF POWER CORE SILENCER: FMF's most popular silencer. Gives your ATV a deep, works-like tone, while providing optimum power.

FMF TURBINE CORE II SPARK ARRESTOR:
Offers the same features as the Power Core II Silencer with an improved Spark Arrestor module that reduces weight.
All FMF Silencers and Spark Arrestors are manufactured from 6063-T5 clear anodized aluminum extursion.
| | |
| --- | --- |
| FMF HI-FLO HEADPIPE | |

FMF 2-STROKE EXHAUST SYSTEMS

'

FATTY PIPES

SILENCERS & SPARK ARRESTORS

'

Part #

FATTY

Description

Part #

Silencer

TRX250R

H-42

$179.99

PC2 Silencer

6-206

$89.99

'

H-49

$179.99

TC 2 Spark Arrestor

SA-6206

$125.99

ATC250R

H-12

$179.99

PC Silencer

6-10

$71.99

'

'

'

TC Spark Arrestor

SA-610

$107.99

KXF250 Tecate

K-12

$179.99

PC Silencer

7-13

$80.99

'

'

'

TC Spark Arrestor

SA-713

$116.99

Scrambler 4X4

M-28

$179.99

TC 2 Spark Arrestor

SA-5250

$125.99

400 Sport

M-28

$179.99

'

'

'

LT500R Quad

S-15

$179.99

PC Silencer

9-11

$80.99

'

'

'

TC Spark Arrestor

SA-911

$116.99

LT250R Quad

S-13

$179.99

PC Silencer

9-13

$80.99

'

'

'

TC Spark Arrestor

SA-952

$116.99

'

S-11

$179.99

PC Silencer

9-10

$80.99

'

'

'

TC Spark Arrestor

SA-910

$116.99

'

'

'

PC Silencer

9-09

$71.99

YFS200 Banshee

Y-44 1

$305.99

PC 2 Silencer

8-205 2

$161.99

'

'

'

SST Silencer

SST-8205 3

$161.99

'

'

'

TC 2 Spark Arrestor

SA-8205 2

$242.99

YFS200 Blaster

Y-37

$179.99

PC 2 Silencer

8-204

$89.99

'

'

'

TC2 Spark Arrestor

SA-8204

$125.99

'

1 Includes (2) pipes. Requires the use of FMF silencer.

'

'

2 Includes two.

'

'

3 Must be used with SST Pipe (part # SST-Y44), PC2 Silencer will not fit.

'

'

Part #

PowerCore IV

Part #

MegaMax II

Part #

PowerBomb/Hi Flo

XR-650R

H-425 3

$224.99

'

'

H-426H

$197.99

XR600R, XR650L

H-405

$224.99

'

'

H-425H

$197.99

XR600R, XR650L

H-422 3

$260.99

'

'

H-405H 4

$179.99

XR400R

H-404

$224.99

'

'

H-424H

$197.99

XR400R

H-421 3

$260.99

'

'

H-404H 4

$179.99

XR250R

H-420 3

$260.99

H-401M

$224.96

'

'

'

'

'

H-400M

$224.96

'

'

XR200R

H-406

$224.99

'

'

'

'

'

1 Head Pipe- 1 5/8" (Stock)

'

'

'

'

2 PC4 without Spark Arrestor

'

'

'

'

3 PowerCore IV - 2 Spark Arrestor

'

'

'

'

4 Hi-Flo Head Pipe

'

'

'

FMF 4-STROKE EXHAUST SYSTEMS

Model

Description

Part #

Price

TRX400EX (99-01)

PC 4-2 Silencer S/A

16-40017

$242.99

PC 4 Silencer S/A Q

16-40101

$278.99

Power Bomb Headpipe

16-40014

$197.96

Hi-Flo Headpipe

16-40008

$179.99

TRX300EX (93-01)

PC 4-2 Silencer S/A

16-40016

$242.99

TRX250X (87-89,91-92)

PC 4-2 Silencer S/A

16-40016

$242.99

660R Raptor (01)

PC 4-2 Silencer S/A

16-40069

$242.99

PC 4 Silencer S/A Q

16-40111

$278.99

Power Bomb Headpipe

16-40074

$197.99

YFM350 Warrior (86-01)

PC 4-2 Silencer S/A

16-40051

$242.99

PC 4 Silencer S/A Q

16-40109

$278.99

Power Bomb Headpipe

16-40040

$170.99

Hi-Flo Headpipe

16-40077

$134.99

FMF 4-STROKE MEGAMAX II MUFFLER WITH S/A

Model

Part #

Price

TRX500FA Rubicon (01)

16-40059

$170.96

TRX400EX (99-01)

16-40009

$215.99

TRX400S/450ES (96-01)

16-40010

$170.99

TRX400 Foreman (95-01)

16-40055

Call

TRX350 Rancher (00-01)

16-40057

$170.96

TRX300 2x4/4x4 (92-01)

16-40056

Call

TRX300EX (93-01)

16-40006

$224.99

TRX250X (87-89,91-92)

16-40006

$224.99

TRX250 Recon (97-01)

16-40058

$170.96

Scrambler 500 (all)

16-40029

$170.99

Magnum 500 (00-01)

16-40060

Call

Sportman 335/500 (96-01)

16-40061

$170.96

Quadrunner500F (01)

16-40063

$170.96

LTF300 King Quad (91-00)

16-40062

Call

YFM600 Grizzly (97-01)

16-40043

$206.99

YFM400FW Kodiak (93-01)

16-40066

Call

YFM400 Big Bear 4x4 (00-01)

16-40065

$170.99

YFM350 Wolverine (95-01)

16-40042

$206.99

YFM350 Warrior (86-01)

16-40041

$206.99

YBF250 Beartracker (99-01)

16-40064

$170.99

C&D Racing
4855 S 66th Circle
Omaha NE 68117
phone (402) 614-2508